Everyone knows content is king for engaging your audience and converting sales. Some marketers might say you need to constantly churn out content, keeping your follower's screen inundated with new posts. Certainly, it is very important to regularly reach out to your customers to remain relevant. 
However, marketers and advertisers are increasingly relying on data and analytics to shape their content strategy. Many marketing and advertising firms are even employing data professionals to assist them in their analysis.
In an ever-changing landscape of consumer behaviour, it is integral that companies be ready to identify and take advantage of trends when and where they happen. 
In this article, we will give you six easy tips on how to ensure that your content strategy is data-driven to increase conversion rates. We'll also discuss the software and tools you can easily use to avoid data overwhelm.
1 – Continuously analyze the data regarding your content performance
Successful marketers understand that what interests their customer demographic today might not interest them tomorrow. They place priority on using customer data to place themselves in the best place strategically to convert a sale. 
One way to maximize the potential of data is to engage in consistent A/B testing for your content.  The web analytics tool from Clicky comes with a number of new features for goals and visitor history split testing. 
By consistently analyzing the click-through rates of your CTAS, email marketing content and your most popular posts, you gain a better understanding of your key demographic. Any good business person understands that knowing your customer is key to marketing!
2 – Find the Payment Method Mix That Maximizes Conversions 
Payment setup is the last step in any checkout process, and is an area that deserves special attention. To be more specific, you should analyze the link between payment options and conversion rates. 
One of the most effective ways that you can improve conversion rates is to offer your customers a payment system that comes with multiple payment options, because not offering enough payment options can have a major negative impact on any merchant's conversion rates. 
Success in commerce relies on you understanding your customers. That includes what kind of products they like, how they shop, and perhaps most importantly of all, how they pay. An online payment system with multiple payment options is essential to growing your eCommerce business, especially since alternative payment methods are already comprising over half of all global eCommerce payments. 
At the end of the day, you want to make things as convenient as possible for your customers. Then, you can use your payment provider to provide you insight into what common payment methods are in any given market. As a golden rule, you should offer the top most popular three payment methods in the markets that you are catering to. You yourself can gather such data on what the most popular payment methods are with your own customers, which can provide to be valuable information for later. 
3 – Study your competitor as well as your own data
Knowledge is power, right? You have to understand your core customer segments, but it's also essential to keep an eye on your competitors as well. Understanding how your customer experiences the content, design and promotions of your competitors is key. 
Consider signing up for alerts whenever new content is produced by your main competitors. If you want to become a data-driven marketer and enhance your customer's experience, you first need to understand what you are up against. Although you will not have access to your competitor's data, you can detect patterns by noticing what topics they focus on, and just as importantly, how their content is presented.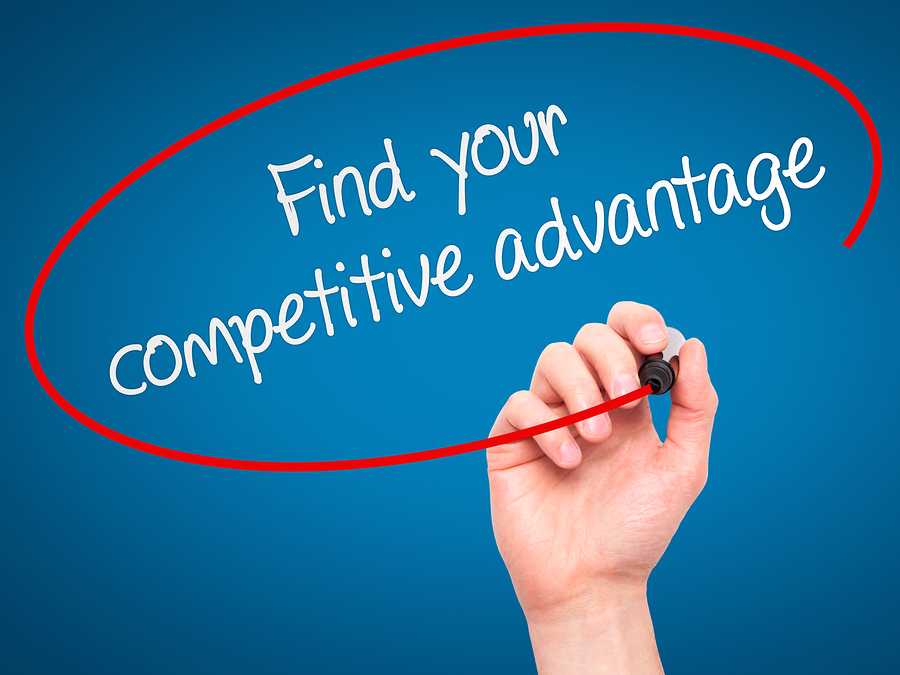 Try doing something similar and check the data to see if it's effective, but avoid copying them directly by adding your own brand's take when it comes to how you present information, whether it be on your desktop site, mobile site, or mobile apps. Tons of user testing of different designs and data aggregation from BrainStation's Online Data Science Bootcamp has revealed the best practices for how data should be visualized and how industry standard tools can be used to engage visualizations and present recommendations for customers.  
One more question to ask yourself if this: is your competitor a huge corporation with much more resources than your business? If so, then it's even more important to pay attention to what they are doing. However, analyzing data for your small business is also much easier than you may think, as you don't need a whole marketing department to have a firm grasp of how to increase sales conversions with a better content strategy. There are a great many online tools that can do the job just as well.
4 – Choose popular topics
This one seems obvious but bears repeating. Always make sure you are staying abreast of current events and customer sentiments when creating content. Especially in this pandemic era of social unrest, it's essential to be very mindful of the timing of your content topics. Avoid making insensitive marketing blunders or coming off tone deaf. 
Not being able to "read the room" and pushing content that is irrelevant (for example, a travel company announcing a promotion in an area experiencing a virus outbreak) is an example of an unforgivable content creation sin. 
Remember to check your web analytics provider to keep on top of which search engine keywords are trending and consider setting yourself up for Google alerts to get instant updates regarding a particular topic that is relevant to your industry. 
5 – Use mixed media, and take notice of which is most popular
As marketers, we always hear about how important it is to have a blog and keep it updated. But that doesn't necessarily mean your posts have to be limited to lengthy articles. Try using videos, graphics, images and graphs/diagrams and take note of which have the best conversion rate. 
Let's say your clients prefer taking in information through pie charts, for example (read: the information regarding your product or service's effectiveness is easy to understand). You may want to include more of these in your content, which will make them much more likely to purchase. 
6 – Set up a great content delivery service
Having a blog is great, but you have to realize that most customers won't have your blog saved as their homepage. What is the best way to alert leads regarding new content and promotions?
Time and time again, email marketing has proven to be a very effective way of converting sales, because you can enjoy free trials for many providers to find the one that is the right match for your company. Some factors to consider are the kind of templates the service offers, the level of customer service and how expensive the plan is. 
Another factor to consider for your content delivery service and your content itself is the speed with which the graphics and text loads. You can trust that most web users will not wait more than 10 seconds for a page to load before getting frustrated and exiting the screen. 
This will negatively affect the quality of your data, as you can see that the client has visited the page but it's not because of the content that the sales was not completed. It was because of the page loading speed. Slow websites test audience patience more than ever, so don't fall into this sales-killing trap. 
Conclusion 
It's clear that it is vital for businesses to successfully analyze data to have a good understanding of their customers and how they interact with their brand. The goal is to have potential leads as interested and engaged as possible with their company, of course. You can only do that by creating content and having a good understanding of what works, and what doesn't.
You can throw ideas at the wall and see what sticks and what doesn't, but you'd be wasting a lot of time with this hit-or-miss approach. Furthermore, you might end up hurting your cause by pushing irrelevant or insensitive content. The only way to maximize your sales conversion is through data analysis, and luckily for you, it's easier now than ever.