When you check your web analytics reports, you might have noticed that some of your customers are visiting your site (and perhaps even buying your services and products) from outside your home territory. This often comes as a pleasant surprise for SMEs who were previously unaware they had a global reach.
Capitalizing on this international traffic can be lucrative, but can also be tricky. 
By moving into a global arena, you should be aware that you have to start dealing with multiple new legal systems. Using eCommerce systems to ship abroad also exposes you to new costs – such as those associated with currency conversion – and new risks – such as that of fraud. 
In this guide, we'll take a look at how you can responsibly and safely encourage new international sales. The key is to identify new areas of the globe that are able to return your investment and to expand into each one step at a time.
The Challenges of Global Growth
If you are concerned about the challenges of expanding your sales internationally, you are not alone. Survey after survey has found that – at least in the USA – these challenges are holding companies back from growth. Recent research has found that global e-commerce is going to top $3 trillion for the first time in 2019 as more than half of online shoppers have purchased goods outside their country. Yet half of the leading U.S. online retailers don't currently ship outside North America.
It's true that international business does give rise to some vulnerabilities for small and medium-sized enterprises (SMEs). In the same survey, 60% of retailers reported that currency processing was a major concern for them. The same percentage also raised concerns that they would have greater exposure to fraud if they expanded internationally.
On the other hand, most retailers are aware of the opportunities that international eCommerce offers. Just 21% said that they didn't think this would generate greater profits, and less than that (18%) were worried about demand in new markets.
In short, eCommerce retailers know that there are profits to be made by expanding internationally, but they remain risk-averse when it comes to capitalizing on this.
Where Are Your Customers From?
In a way, these findings are not surprising, but it's also worth noting that most of this research asked very generic questions about where retailers were thinking about expanding to. It might be difficult to start shipping your products to South Sudan, sure, but shipping to Canada is easy enough.
This observation points to the most important principle of expanding your online business. One of the most powerful tools available to you as an eCommerce retailer is your web analytics package, and using this you can easily see exactly where your international customers are based. Instead of trying to expand your business into all areas of the globe simultaneously, you can then take each new territory one at a time.
You should note, however, that information on the locations of your customers should always be analyzed carefully. Nowadays, an increasing number of customers are hiding their location using a VPN, and these VPN protocols can make it appear as if they are in a different part of the world. Though the large-scale trends are immediately apparent from any quality web analytics software, you should be careful in making decisions based on small data sets.
Expanding slowly, to one new country at a time, overcomes many of the problems that hold back international growth. You have the time to do your research on each new country in turn, which allows you to both find the best currency conversion services and limit the opportunities for fraud.
(Responsibly) Increasing International Sales
Once you've made a decision as to which country or area to expand your business into, you can begin generating sales there. There are a couple of key principles for doing that.
The first is that you should ensure that your website is able to cope with increased traffic. We've previously written about the importance of website speed, and significant levels of international traffic can dramatically slow down your website.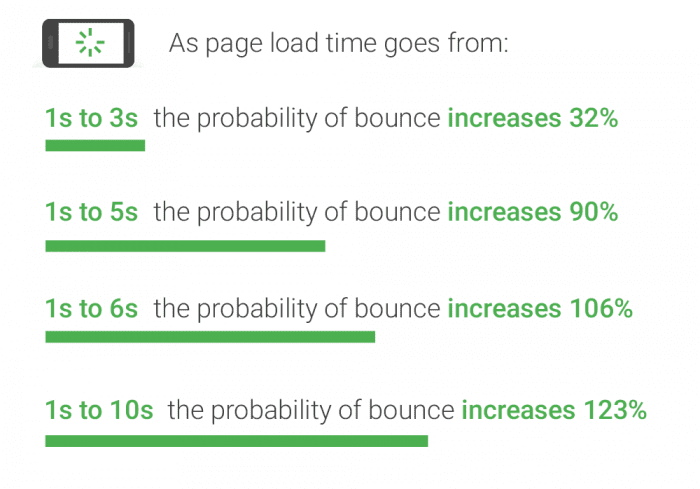 Secondly, you should ensure that you have support and advice in place for your new customers. Depending on where you are expanding to, this might involve providing support materials in a local language. That might be easier than you think, though, if you manage to build a strong eCommerce community who are invested enough in your brand to help out your new customers.
Third, advertising the fact that you have expanded into a new territory is incredibly important. Very few of your customers are actively checking your shipping information, after all, so make sure you give your new customers plenty of incentive to use your new services. These can include special introductory offers, or you could even base an advertising campaign on the culture of your new customers.
Finally, make sure you frequently check your web analytics. Moving into a new market is always difficult, not least because your marketing plan might not resonate as much as it does at home. Analyzing how your international customers are interacting with your eCommerce site is arguably even more important than tracking your existing customers because it can help you to avoid investing good money after bad.
Agility and Adaptability
At the end of the day, eCommerce is all about adaptability. If you are continually on the lookout for business opportunities and new markets, you are going to be able to capitalize on them quickly.
For this reason, using your web analytics toolkit is one of the most powerful tools you have available in increasing your eCommerce traffic, whether at home or abroad. The more you know about your customers, the better you are able to support them. And, of course, the healthier your profits are.